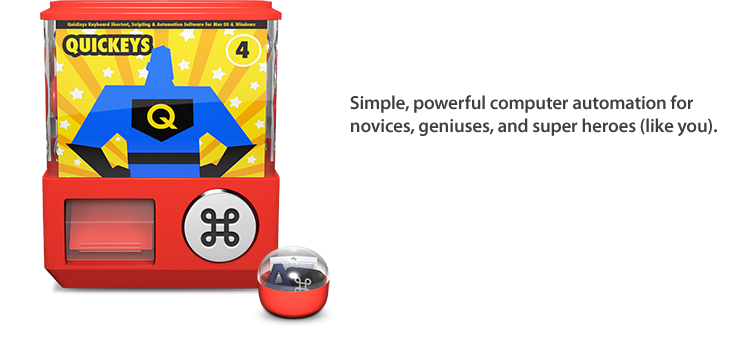 What is QuicKeys?
The promise of computers has always been that they save us time and make life easier.
And we all know that isn't true. But QuicKeys can help.
With QuicKeys you can automate the common things you do all the time. And you can also automate the tedious things you don't do all the time — things that are hard to remember.
To find out more about how QuicKeys works, take a look at our
brief introduction
.